VOTE with love Logo & Poster Design
I designed this logo and poster inspired on the logo campaign for Joe Biden and Kamala Harris.
I first started by focusing on the word VOTE and LOVE...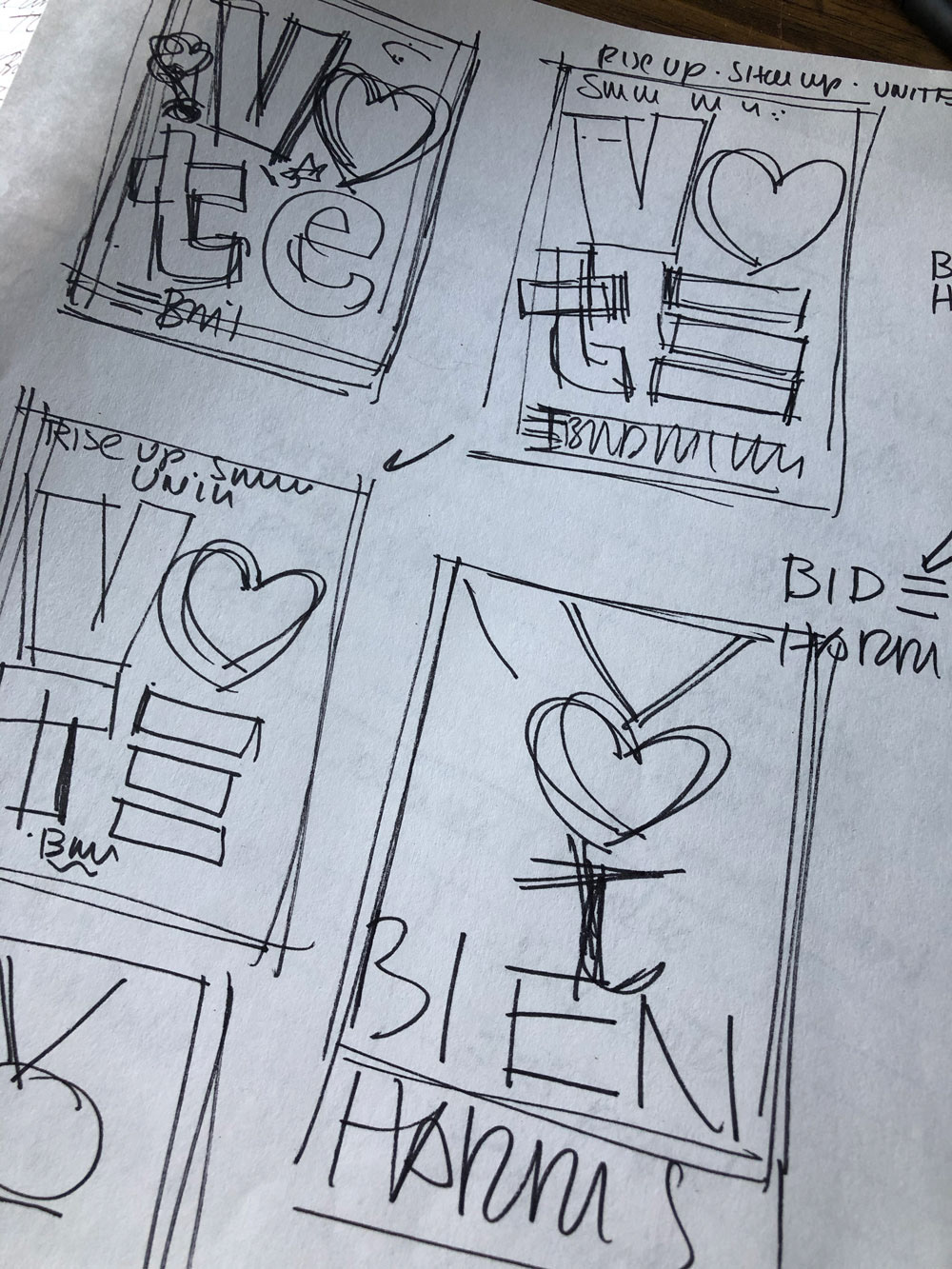 ... playing with the E from the BIDEN logo. I traced the sketches on Adobe Fresco on the ipad.

I changed the red heart to blue to make the E pop and have more blue for the Democrat Party.
For the poster I added all the words representing all the things I am voting for.
I adde a fun timelapse of the creative process - hope you enjoy it!