SheFlexx. • Logo Design, visual Identity and Illustrations
I had the privilege to design the logo for SheFlexx this past summer 2021.  "SheFlexx, is a substack newsletter - and movement! - for women midlife and beyond. SheFlexx galvanizes women of experience to be their most powerful selves – politically, intellectually, artistically, and in health – and to flex that power to heal the world. I've attached a draft press release with more background."  Sophia Raday - Founder
Sophia contacted me when she came across my work on the site WomenWhoDraw. We had the first meeting and the rest is history. This design was a team effort, honest feedback and flawless communication both ways.
I want to share with you the you the process of the logo creation, sketches and explorations to develop the symbol and illustration style.
Like any fun project, it started with tons of sketches and drawings. I wanted to say we women have a voice, have power and can have fun.
After the initial pen and pencil sketches I jumped to adobe illustrator and adobe fresco. I like to jump between the two to experiment.
This is were the final concepts started to show up ....
This is the initial presentation of the first logo concepts, applied to the newsletter and instagram.  I like to show the main concept in black and white and the possible color applications.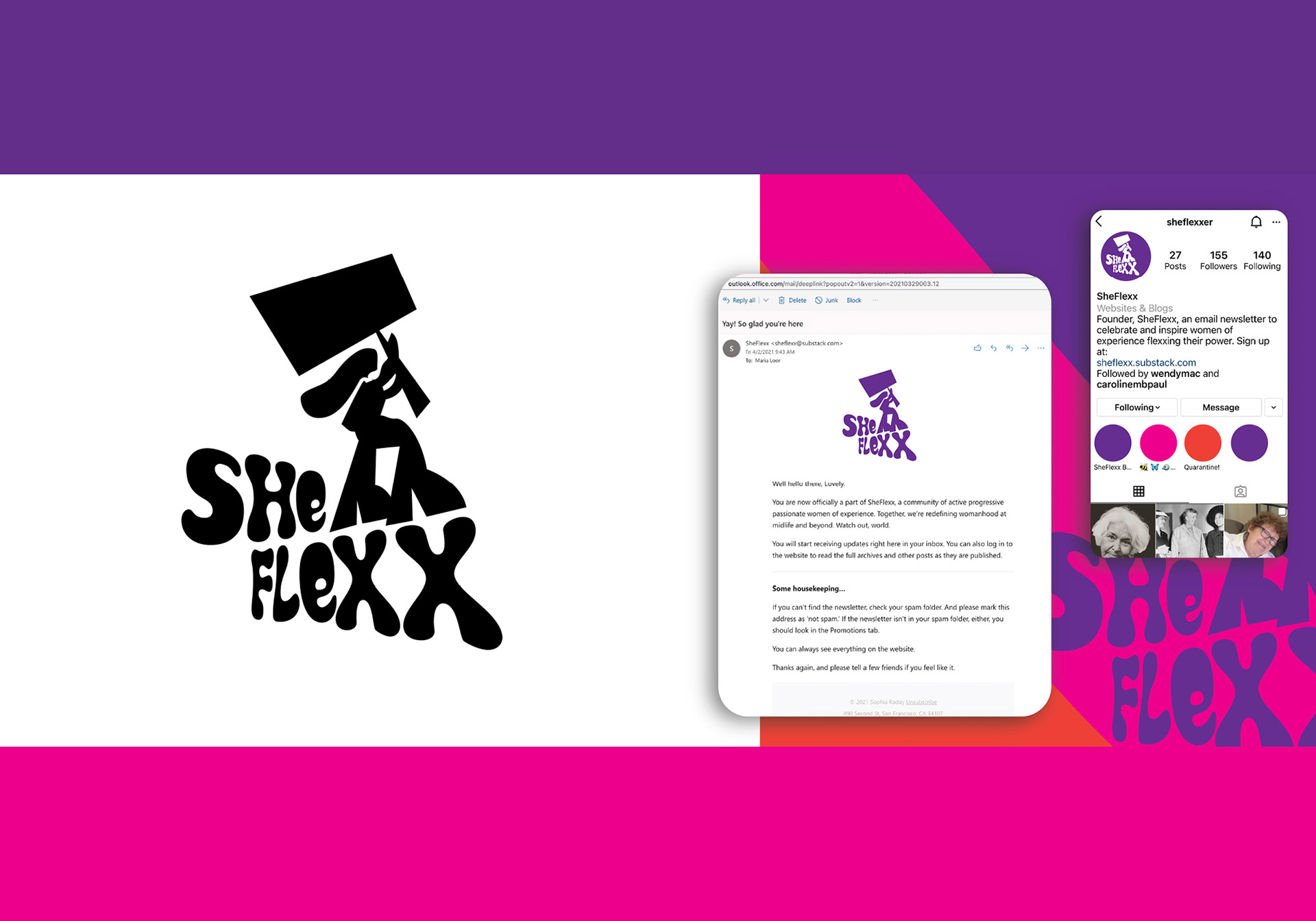 These below are the final selection of concepts before moving into finals.
These drawings below are the 'aha moment" of the project - when Sophia, the client notice the white around the lady on the left, which I was trying to leave here bold ... she pointed that could be the "white hair" lady we were missing in the picture.
For the final logo I worked with Gotham Ultra and tweaked the corners on Adobe Illustrator to round them.
For the final color palette, the client wanted to stay within colors found in nature: blue and green,
These are some additional illustrations and ladies in action that are being used on instagram posts depending on the content.
Here is a small time-lapse that resumes the main parts of the illustration creation.
​​​​​​​