I decided to create a poster for pride month celebrations.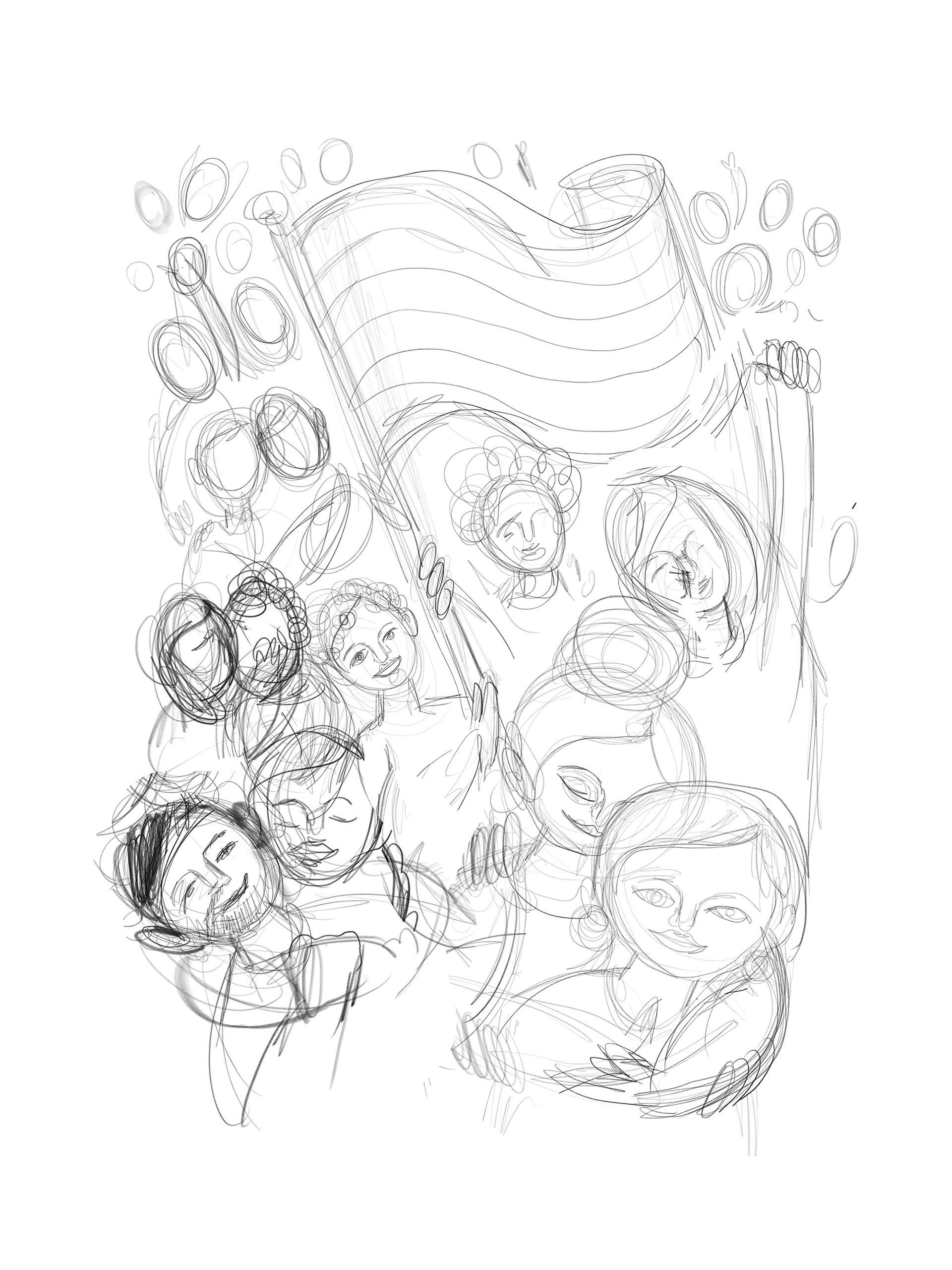 After the first sketches - I jumped to the ipdad and started illustrating on adobe fresco, while watching/listening this great whow LOSTLA on PBS - highly reccommend it.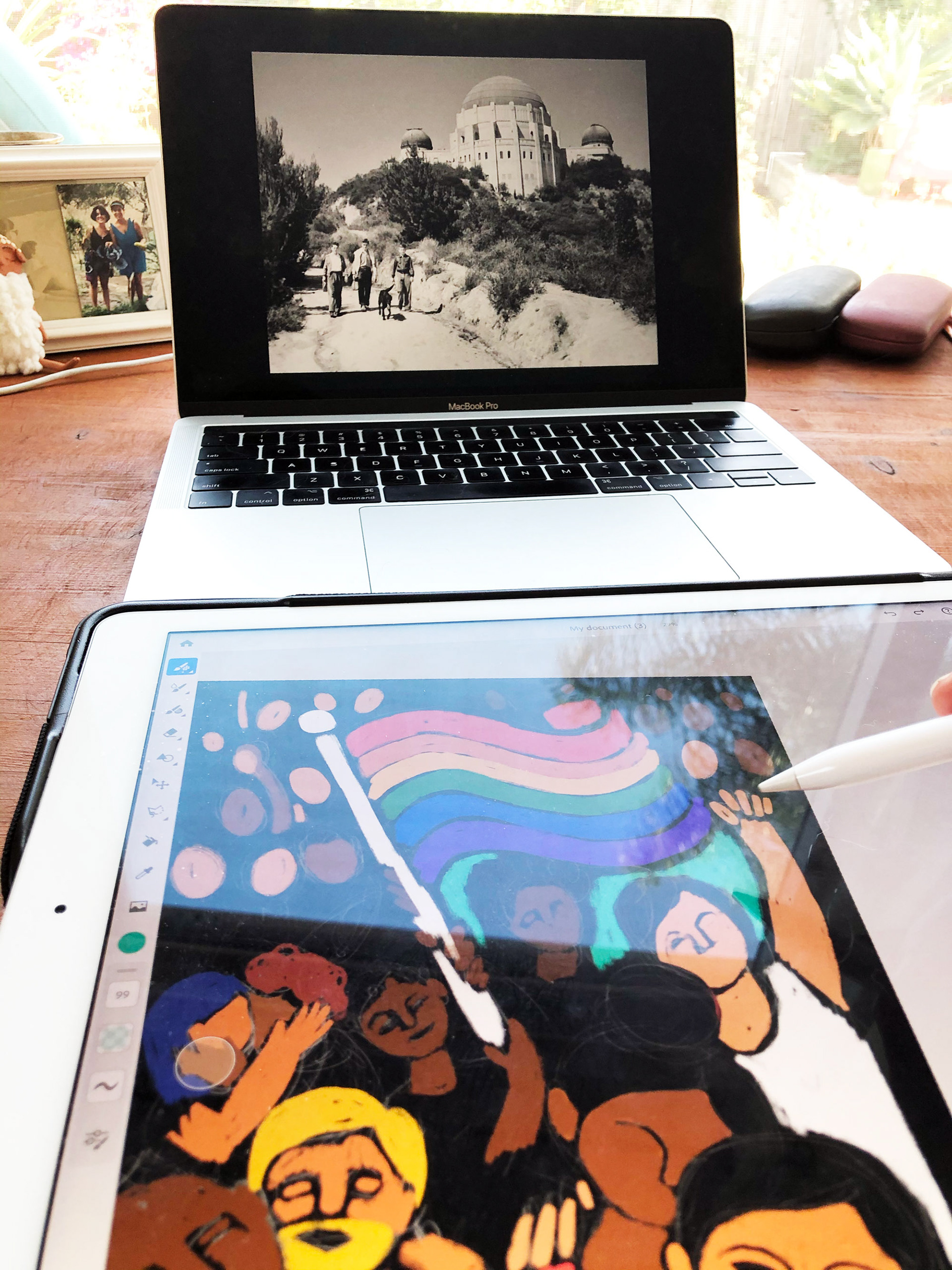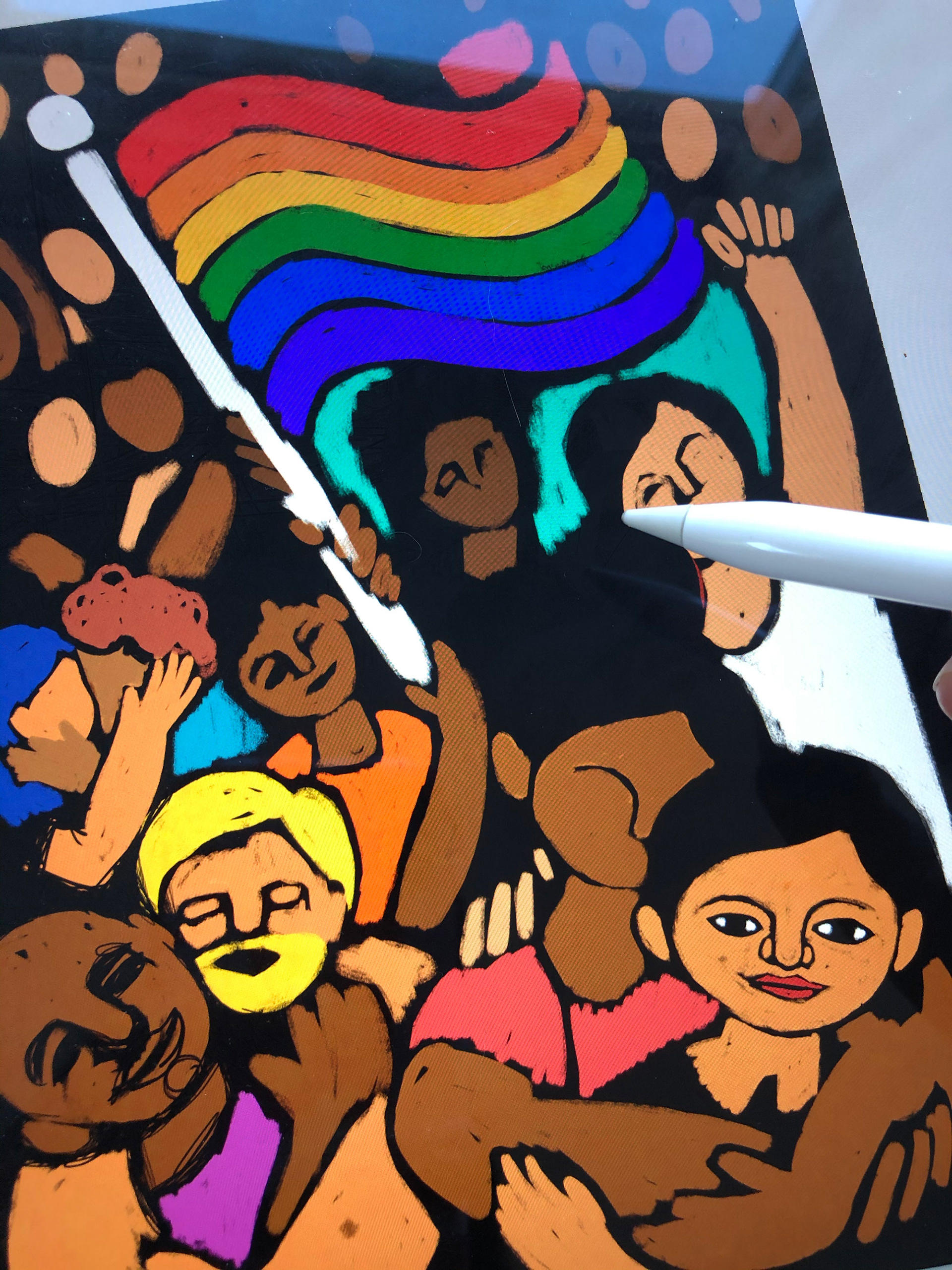 I went back and forth changing the characters and faces to show more diversity.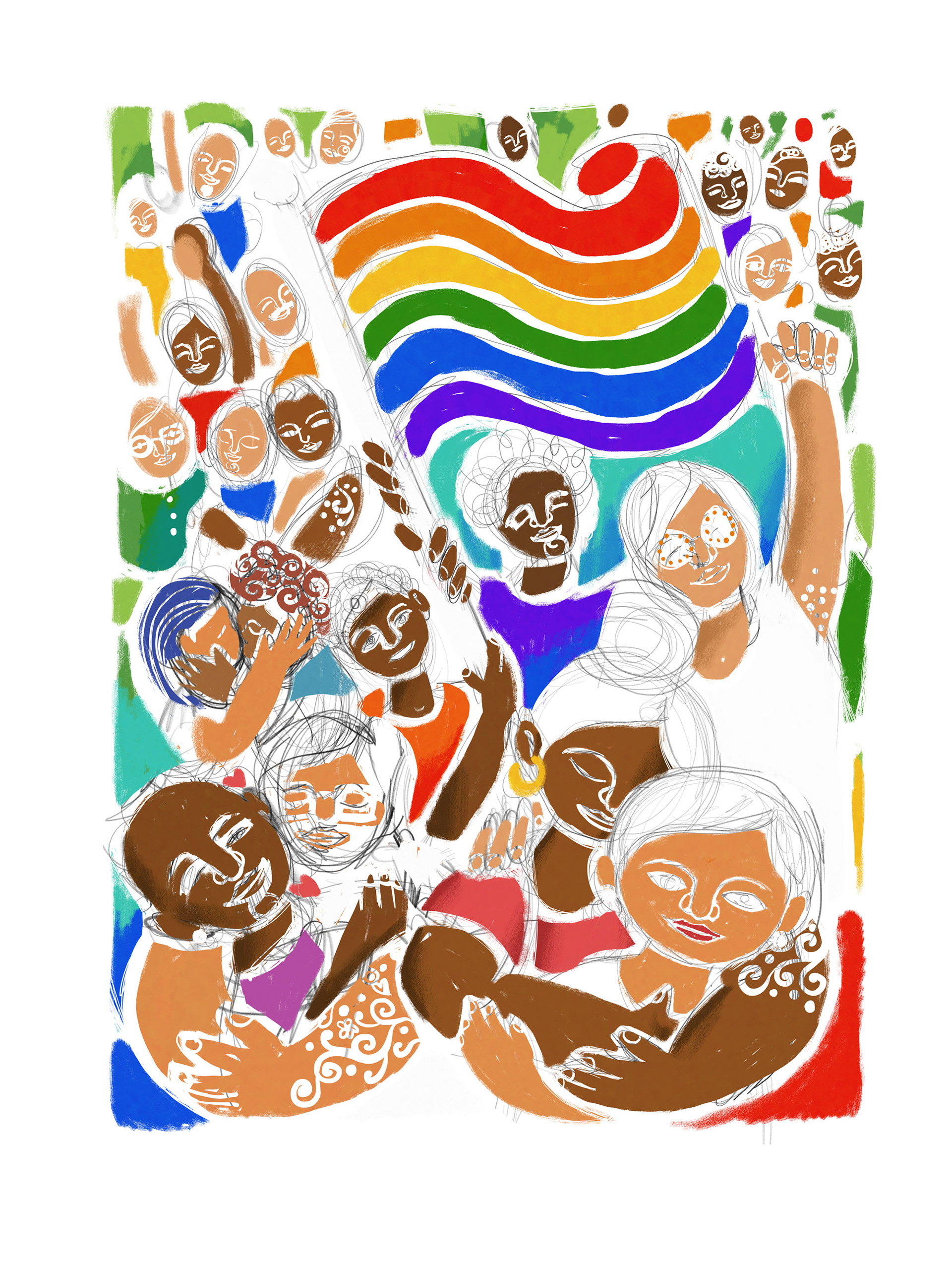 Here is the final piece and below you can see the animated gif. The animation was done in procreate.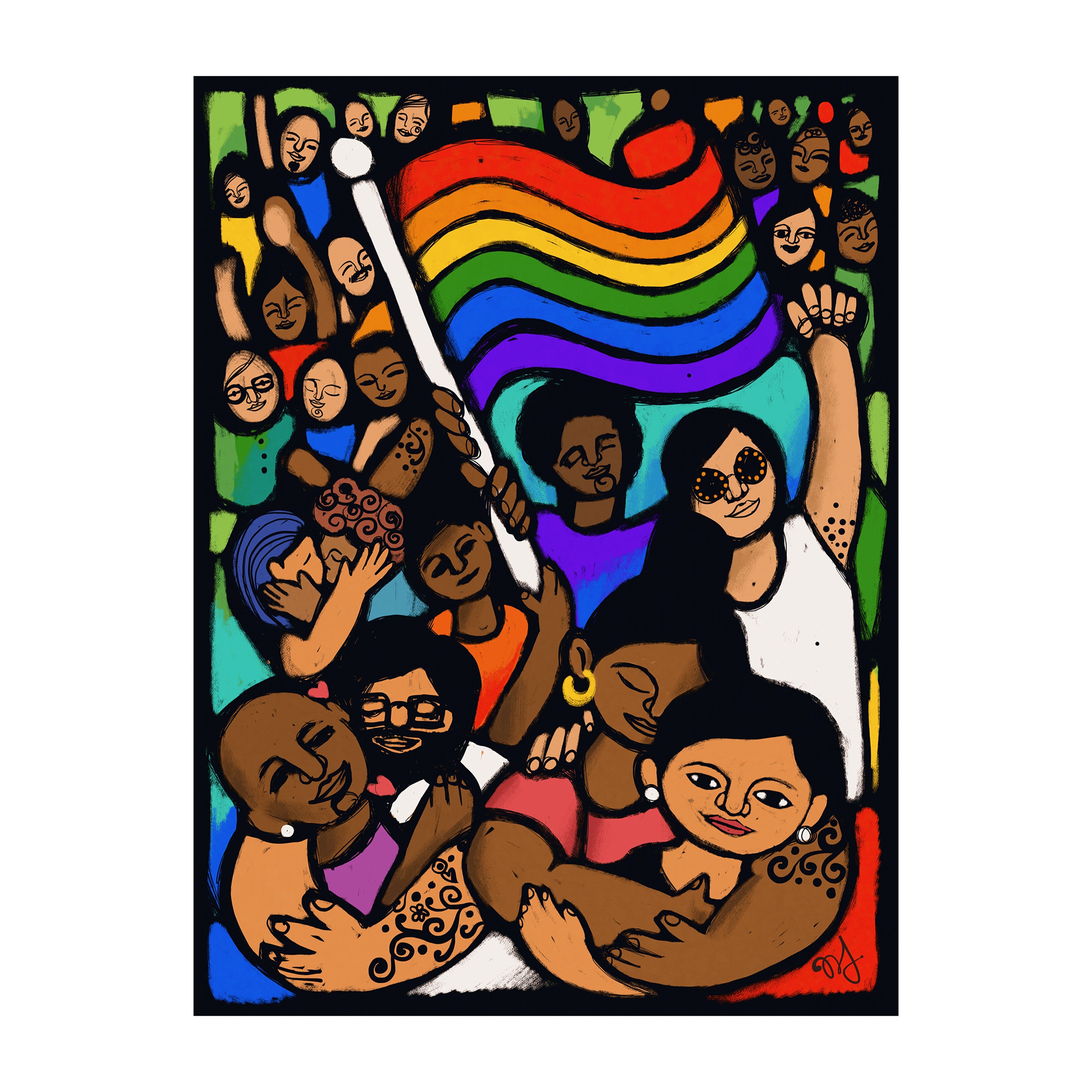 Hope you like watching this and Happy Pride!